Expert Tips from Your Handy Drain Cleaning Plumber in Rowland Heights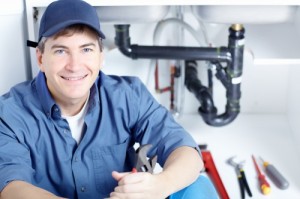 Taking protective measures to prevent unexpected plumbing repair or replacement is the best way to keep extra cash in your hands. Every day at My Rowland Heights Plumber Hero, we here from customers how they wish they could have avoid emergency plumbing repair service. The bad news is that sometimes pipes burst and sewer lines clog due to age and other circumstances out of one's control. The good news is that there are so many other incidents that happen that can be prevented if you know how to take care of the plumbing appliances and fixtures in the home.
One of the most common service calls we make is for clogged drains. This problem can leave you with a messy situation that never happens at the most convenient time. Luckily, there are steps you can take to make sure you're not caught off guard by an overflowing toilet or clogged kitchen sink. Check out these tips from your local drain cleaning plumber in Rowland Heights for keeping the pipes in your home clear.
Toilets Are Not Trash Cans
We know that our customers know this, yet every day we discover new and unusual items that have been "accidentally" flushed. Here's the deal. Toilets are designed to only accept toilet tissue not paper towels, wipes, feminine hygiene items, diapers, and rags. Toilet tissue is made specially for sewer and septic systems and will dissolve in the water. Those other materials will not. What they will do is create a nasty clog that no amount of plunging is going to fix.
Stop Using Liquid Drain Cleaners
Persistent clogs are frustrating and while liquid drain cleaner may temporarily solve the problem, we guarantee that the problem will return. Store-bought drain cleaners have corrosive chemicals in the solution that will breakdown piping material when used frequently. The best advice we can give is that when you have a persistent clog, call a drain cleaning company like My Rowland Heights Plumber Hero and ask for hydro jet drain cleaning service. This is a professional drain cleaning method that produces exceptional results without harming your plumbing system.
Call a 24 Hour Plumber Whenever You Need Help!
Don't wait. When a clog makes your day miserable, get on the phone and give your local drain cleaning plumber in Rowland Heights a call. We're available 24/7 – always affordable, always on-time, and always guarantee 100% customer satisfaction.